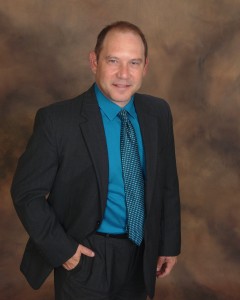 Attorney Tobin, a native of the Tampa Bay area, received a Bachelor of Arts in Psychology, with a Minor in International Studies, from the University of South Florida in 1988.
In 1996, Mr. Tobin received his Juris Doctorate from St. Mary's University School of Law in Texas. While at St. Mary's, Mr. Tobin was active in trial advocacy, mock trial and moot court as well as the International Law Association. He attended the Institute for World Legal Problems in Austria in 1994 and interned with Justice Craig Enoch of the Supreme Court of Texas in 1995.
Mr. Tobin was admitted to the Florida Bar in 1996 and began his career primarily practicing employment law in Daytona Beach, Florida. He returned to the Tampa Bay area in 1998,where he has continued practicing employment litigation ever since. In addition, he has expanded his practice areas to include commercial litigation, contract disputes and business law.
Mr. Tobin is focused on using his diverse background in providing legal services to both individuals and corporate clients, whether counseling them on individual rights, or issues relating to their companies, employment relationships or prospective business transactions. He has also enjoyed trial work in both federal and state courts throughout his career, as well as prosecuting appeals in both arenas.
Beyond his extensive practice in Florida state courts, Mr. Tobin is also admitted to the U.S. Court of Appeals for the Eleventh Circuit, the U.S. District Court, Middle District of Florida, the U.S. District Court, Southern District of Florida, the U.S. District Court, Northern District of Florida and the U.S. District Court, Northern District of Illinois.
Practice Areas
Labor and Employment Law
Restrictive Covenant Agreements/Non-competes
Whistleblower Claims
Wrongful Termination
Discrimination, Harassment and Retaliation
Overtime Wage Claims/FLSA
Civil Rights Violations
Contract Disputes
Commercial Litigation
Business Entity Formation
Tort Claims
Appellate Matters
Administrative Law
Contact Mr. Tobin at (813) 452-6199 or email at btobin@tobinlawgroup.com and get answers to your legal questions from an experienced specialist.